INTERNET MARKETING
Get found, get heard, get noticed, get business!
No matter how good your business concept is, and how brilliantly you deliver – sometimes it can be hard to find clients.
That's where The Cottage Office team can help.  With the in-house expertise of an Internet Marketing Certified Virtual Assistant we are able to put together an effective online marketing plan for you – and even carry out the implementation too!
We can incorporate the setup and/or management of any combination of the following:
Blog design, management and posting
Facebook
Twitter
LinkedIn
YouTube
Affiliate programmes
Teleclasses
Webinars
E-Commerce
Newsletters
To be effective your marketing online needs to be relevant, regular and consistent.  It is important to identify your target market, find how what they want, and how to appeal to their needs.  You then need to devise a plan to get those juicy snippets of information in front of them wherever they hang out at an appropriate frequency to allow them to build a relationship with you and ultimately draw the conclusion that they HAVE to purchase your products and / or services.
We are familiar with and experienced in using a wide range of online marketing platforms & newsletter systems, including: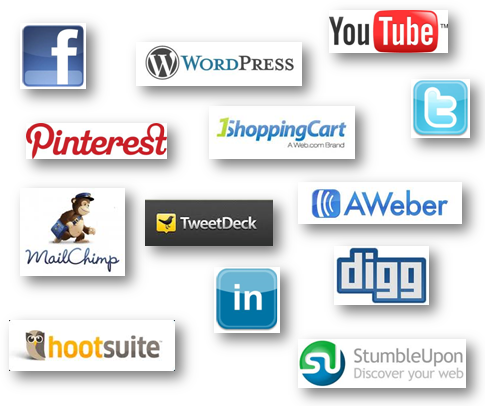 If you do not see your specific requirement listed, or you would like to discuss your needs in more detail, please contact us today!