FAQs
What is a virtual assistant?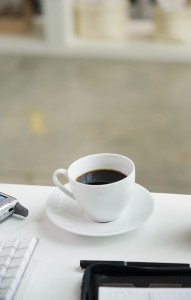 A virtual assistant is an experienced professional administrator who operates remotely and acts like your very own personal assistant taking care of various tasks for you, from processing paperwork to managing your projects. You can find out more about The Cottage Office here.
Why should I use a virtual assistant?
Working with a virtual assistant is the best way we know to keep your costs down while getting the help you need, when you need it.
Whether you need help with your small business, you have a multi-million pound corporation, or you are drowning in paperwork at home – the Cottage Office team can help.
I think I'd prefer someone local – what if you need to collect files?
The advent of technology means we have everything we need to communicate with you, usually without the need to meet face to face.  We use email, fax and phone along with other secure systems to communicate work requests and share information electronically.  We are also happy to arrange collection and pick up of files within a 25 mile radius of Winchester or arrange for a trusted courier to collect your information.
But don't we need to meet?
Most of the work we do is carried out without us ever having to meet. We're always happy to meet up and chat with you if you are locally based but we want to save you time, not take up more of your time with meetings!
Every package you buy from us includes our special client contact system, which ensures you have regular contact with us, provides updates on on-going projects and also means you can 'brain dump' other tasks to us when we have regular catch ups. These sessions are also your chance to discuss any ideas you have or improvements you'd like to see.
We know there are certain tasks and projects that require a personal presence so we've recently introduced an exclusive package "The Cottage Office On-site" for this purpose.  This package can be used in conjunction with any virtual services for those times when you really need on-site support.  Just contact us for full details.
How do you ensure confidentiality?
We've worked with multi-millionaires and global companies so we're used to keeping things confidential. We want you to know that when you ask us to do a job your details and the project will be completely confidential, we don't share your information with other companies and all work is backed up securely. We're happy to sign confidentiality agreements if needed.
Who are The Cottage Office Ltd?
The Cottage Office Ltd is owned and managed by Trudy Spikesman.
Trudy has over 20 years of administrative, accounts and management experience. Positive and proactive, she has a proven track record of improving processes to increase efficiency, accuracy and relevance of information.
From basic PA support and bookkeeping, to complex business modelling and improving management systems, Trudy has helped many businesses and individuals achieve measurable results.
Read more about The Cottage Office on our About Us page, or find out more about Trudy Spikesman here.
What services do you offer?
Services we offer include:
Office administration
We can take care of every aspect of your office paperwork – from issuing invoices to proofreading documents, word processing and organising your email.
Financials / bookkeeping
Keeping on top of your finances, whether at home or in business is vital to your success and peace of mind. We can help you, from the simple tasks, such as organising your receipts, to maintaining a whole accounting system for you.
Internet & social media marketing
Expanding your presence in the online world, talking to the online community about what you have to offer and building relationships with potential clients  and customers.
WordPress blogsite creation & maintenance
Whether you need a well designed and fully functional blogsite creating from scratch or you simply require updates or tweaks to your current site, we have all the skills in-house to take of this for you.
PA support
Wouldn't it be great to have someone to remind you where you should be and take care of those responsibilities that are vital to the running of your business? That's where our PA service is invaluable.
Project management
Struggling to manage all the elements of a client relationship – or multiple relationships? We can be your extra pair of hands, ensuring you keep on track and deliver the service your clients expect.
Business process review
Can't understand why projects drag on in your business? Wish you had better processes in place to help you work more efficiently? We can help to ensure you're not wasting time on issues such as duplicating effort on multiple tasks, or carrying out needless manual processing. We can also provide document templates and monitoring processes to help speed your work along.
Data management
Data entry can be dull and time consuming – we can enter your data quickly and accurately in most software programmes.
Internet research
From finding the best local restaurant for a client meeting, to competitor research, we can be your one central resource for finding all the information you need. We act as your virtual website assistant.
A more comprehensive list of services is available here. If there is something specific you need help with that isn't on the list please contact us and we can give you a bespoke quote.
What are your opening hours?
We don't do average office hours, because you don't! Our standard office hours are Monday-Friday 7.30am-6.00pm GMT but we work outside office hours and weekends by arrangement (and you will often find one of the team logged in late in the evenings).
If you contact us we'll respond within 24 hours.
As laid out in our Terms and Conditions all work carried out between the hours of 6pm and 7am (Monday to Friday) will be subject to an additional charge of 15%.  All work carried out on Saturday, Sunday or holiday periods will be subject to an additional charge of 30%.
I have some urgent work can you do it?
Yes and if we can't meet the deadline we'll let you know. We understand that sometimes urgent work comes up and we can help you get it completed in time.
How much do you charge?
Getting personally tailored support is a lot easier and cheaper than you may imagine. Our professional virtual assistant service is available in four different packages, each of which can be tailored to your needs.  You can read more about our range of rates here.
I don't run a business – do I need a virtual assistant?
Virtual assistants aren't just for business people.  Ever feel like you are drowning in paperwork at home? We can help with that too!  Read about our full range of services and contact us to learn more about how we can help you in your home, as well as business, life.
Are you looking for other virtual assistants to work for you?
We're always interested in hearing from qualified and experienced administrators, secretaries, bookkeepers and virtual assistants. If you are interested in working with us, please send your CV along with a list of your key skills to opportunities@TheCottageOffice.co.uk.
If you have any questions not covered here, feel free to contact us today.